Chief Executive Officer (CEO) of Advanity Technologies | Joe Topinka
We are happy to announce Joe Topinka as the new Chief Executive Officer (CEO) of Advanity Technologies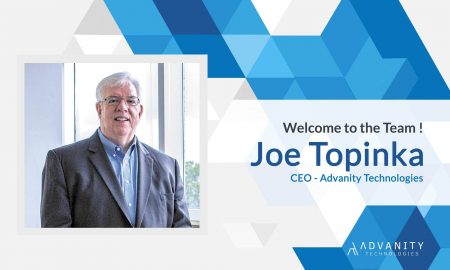 I am thrilled to announce that I have accepted a new role as CEO of Advanity Technologies, a global Information Technology, Services, and Consulting company.
I've spent my career as a business leader building long-term relationships that are based on authenticity, integrity, care, and compassion. Taking on the Advanity Technologies CEO role is an easy decision. As a consultant, I've been working with the Advanity Technologies leadership team for many years. I've come to know them and how they operate. We share the same guiding principles that people come first, and respect and honor should be a vital part of an organization's operating principles. These are more than just words with this leadership team. They take their role in our industry seriously and they truly care about the people and the companies they serve.
The passion this team has for its people and customers goes beyond relationships. The Advanity Technologies team feels gratitude for the opportunities the U.S. had offered them. I am reminded in a very real way what it means to be an American and live with the freedoms and autonomy that we enjoy this country. It is easy to take what America has to offer for granted. Working with this team of leaders, all from other countries has given me a very clear reminder of what made America the great country that it is.
I share this with you today because with all that is happening around the world, it is easy to forget what the American spirit has to offer. Seeing this country through the eyes of these newcomers inspires me and fuels my own passion for people, purpose, and planet. We believe in the American spirit and are investing in talent right here at home. Our Source USA program is focused on tapping into the talented workforce we have right here across America.
With Source USA, we aim to help people, their companies, and their communities thrive and succeed. That is why this new role is so appealing to me. We want to delight and deliver value through long-term relationships. Our aim is to do whatever it takes to help our clients and their companies succeed. Our commitment to you is to deliver on our promises and do so with honor and integrity. We are the real deal, and we will do what it takes to deliver positive results for our clients.
We are not just another consulting company. We are our clients' partners. We are committed and authentic. We welcome the chance to show you what hard work and dedication can do for your company.  We are here to remind you what the power of American entrepreneurialism has to offer as we work hard to earn your respect and partnership.
I am excited about what's next and look forward to having Advanity Technologies help you on your journey.