Advanity Technologies builds custom applications and integrates 3rd party platforms with Salesforce through custom development. Our seasoned developers will push the boundaries and develop robust solutions which will help drive your business. If you need more than out-of-the-box Salesforce functionality, we have the right team to make your vision a reality.
With our four dedicated labs Advanity Technologies helps businesses accelerate adoption of new technologies and orchestrate ongoing innovation
Just bought Salesforce – We can Implement it for you
Just bought Salesforce – Want the Right Consultants to implement Salesforce with Industry best practices. You are in the right place, we at Advanity Technologies are certified Salesforce Ninjas who work on Salesforce products (Lightning, Sales Cloud, Service Cloud, Marketing Cloud and Pardot) day in and out. We exploit all the available features and Options to customize for our Customers' needs. We follow Advanity Technologies Framework to get it right the first time.
Your previous Salesforce implementation doesn't support your evolved Business Goals. This is a good challenge to have. We tweak your existing instance to suit current and future needs. We make sure our implementation is future proof and helps you with your vision.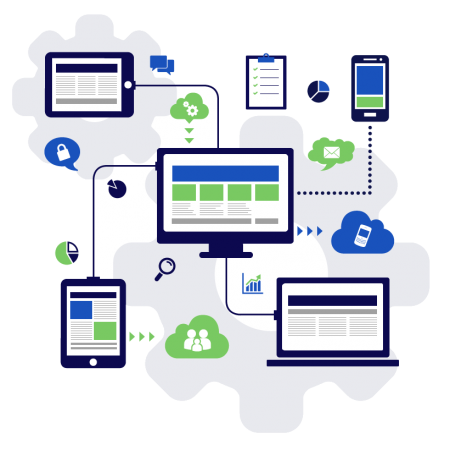 We develop powerful custom application that help drive business. We cover all aspects of the development process starting from initial discovery, architecture, design, development, and QA. Our goal is to help you ensure application security and data migration. Some of our development services include:
Force.com Development
Lightning Components
Integrations
Design
Mobile We observe a process-first approach; we sit down with you to know how your employees use Salesforce, what their processes are, and how automation can support and improve their overall experience. From there, we design applications tailored to solving core business challenges. We also automate specific processes to enhance the use of the platform and boost the productivity and efficiency of your workforce.
Workflow Rules
Visual Workflows
Approval Processes
Lightning Process Builder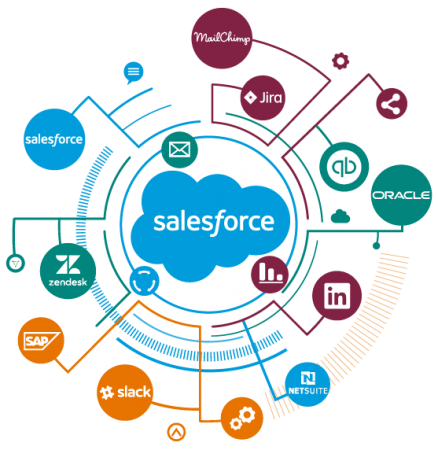 Our team has expertise in integrating cloud applications and legacy platforms with Salesforce. As part of any integration, we will review API documentation and determine the best approach to implement. Our team of talented developers can integrate most platforms with Salesforce.
Activities During the Salesforce Development Project
Our dedication to building a long-term partnership with you is evident in the full-cycle services we offer which cover from-start-to-finish production and implementation. Our project management system regularly communicates its activities and deliverable's to you with 100% transparency.
Every new engagement begins with a discussion about short and long-term desires for your project. To ensure we get off to a fresh and clean start, our engineers will review any existing codebases and all hidden document requirements or other issues before we start on the project. Toward the end of this process, we can begin to work together to establish benchmarks that match your goals, time frame, and budget.
In the design phase, our primary focus is to create a flawless end user experience for your completed application. We use an interactive process of user feedback and wire-framing to help us reduce the workflow to its most efficient and intuitive design.
Throughout development, your personal Advanity Technologies Scrum Master maintains a macroscopic perspective of the project and serves as your individual contact point, easing all communication and ensuring the project timeline by matching the most appropriate development techniques and methodologies with the best domain expertise and project management tools.
Our QA and testing processes are crafted according to internationally recognized QA standards and practices, and we combine this with advanced testing tools to safeguard the delivery of high quality software.
Our software engineers at Advanity Technologies deploy your application to a test environment regularly. When the time comes for production deployment, there will be no surprises as the software has been fully tested.
Based on your needs, we can commit code continuously to your code repository or deliver finished features by milestones. If unforeseen problems threaten to delay deadline goals, we will proactively decide together the most efficient way to get the project back on schedule. Before your software solution is complete, we will perform final QA checks to make sure your product is bug-free and ready for action the moment it is delivered.
We want you to run your business with no interruptions so we provide maintenance and software enhancements services to allow your application to stand the test of time.
Join Our Forward-Thinking Innovators
We are an experienced, forward-thinking team of software engineers shaping a new reality with exciting ideas and cutting-edge technology. Join us and get new opportunities for career growth.
We also want to be leaders with strength in developing software and business applications and to build an organization that's admired and respected for its values and vision.
Get in touch and get started today. We're ready!
Write us, we will contact you soon.